US shares unmoved by good retail sales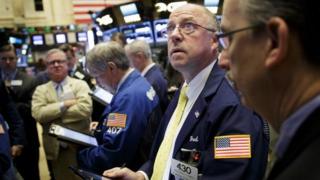 (Open): US shares open mixed-to-lower despite a positive set of official retail sales figures.
The Dow Jones Industrial Average was down 40.58 at 17,679.92.
The tech-focused Nasdaq was up 13.59 at 4,750.92, while the S&P 500 was up 1.67 points at 2,065.78.
Overall retail sales were up by 1.3% on the month, the best since March 2015, but individual companies Nordstrom and JC Penney, followed Macy's earlier this week with lower-than-expected sales.
Nordstrom was down 14% and JC Penney lost 3%.