ITV profits rise helped by Love Island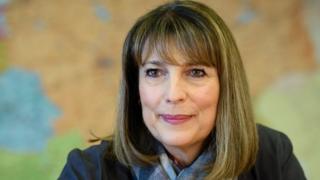 Half-year profits at broadcaster ITV rose to £265m from £259m, as revenues increased by 8% to £1.5bn.
The firm said advertising sales rose 2% in the six months to June, with 48% growth in online.
ITV said it has "a strong slate of new and returning programmes" for the rest of the year, including X Factor and, I'm A Celebrity… Get Me Out of Here.
There were also "outstanding contributions" in the six months from Love Island and the World Cup.
Carolyn McCall, ITV's chief executive, told BBC Radio 4's Today programme that the broadcaster had seen its best share of first-half viewing since 2009.
"The World Cup is a great thing but we can't rely on it," added Ms McCall, who was appointed to the role a year ago.
"It is important to bear in mind that before the World Cup and Love Island, which have been extraordinary for ITV, we had been doing very, very well on our viewing."